Patchway Careers Hub
Welcome to our careers hub page. We hope you find this page useful. If your require any further information about careers provision at Patchway Community School, whether you are a student, a parent / carer or an employer, please contact
nina.chorzelewski@olympustrust.co.uk
Career Related Learning and Information
At Patchway we provide a comprehensive Careers Education, Information, Advice and Guidance (CEIAG) programme for every year group. View our Careers Policy here.
Most people spend many years of their life in a working environment and it is therefore important to equip our students with the necessary skills for them to make decisions about their future, to know how and where to access information and to link subject areas and qualifications with possible careers.
Good quality careers education will raise the aspirations of and help our students to become effective career planners and managers of their own progression through learning and work. It will increase motivation by linking activities in school with preparation for life Post 16 and Post 18. By providing quality information, advice and guidance, our aim is to raise students' aspirations and ambitions for their futures and increase confidence, whilst offering equality of opportunity for all.
Our programme permeates through the school and makes a significant contribution to preparing young people for the opportunities, responsibilities and experiences of life ahead. Students undertake career related learning through their PHSE lessons, assemblies, workshops and activity days.
A series of external visits and trips across the year groups to universities, local businesses, careers fairs, and cultural establishments further enhances the work the students take part in and provides a greater awareness of their own needs, interests and abilities.
Please click here for an overview of the current careers programme.
Partnerships
Our careers programme is run in partnership with a range of organisations from both the education and industry sectors in the local area who regularly participate in the careers activities, provide industry talks and workshops and share their knowledge and skills with our students.
We really welcome the development of partnerships to deliver our career related learning. If you have your own business or work in an organisation and are interested in discussing how you could support our students with a talk or a workshop, please contact Nina Chorzelewski, Associate Assistant Head and Careers Lead, at Nina.Chorzelewski@olympustrust.co.uk
Meet our Enterprise Advisor
Sue Hunter
Sue has worked in HR Management for most of her career and has a strong record of leading commercially focused business change initiatives and pro-actively supporting senior leaders with both strategic and operational projects. She is accomplished in all aspects related to HR, including financial management, administration, people and team development, and setting, instilling and monitoring the delivery of challenging KPI`s and additional service level targets. For a number of years she has supported the regional HR function, as HR Director, within the Hilton Hotels Group. As a professional she strives to deliver the best service she can and genuinely `thrives on success`. She is passionate about the world of career development where making an impact, adding value and making a difference are a definite focus. In addition to her experience as a school governor, she has coached business management students alongside being involved with school mentoring activities and career development programmes. She has been working with Patchway Community College for the last 3 years as an Enterprise Adviser.
Linkedin profile : www.linkedin.com/in/SusanHunterHR
World of Work
All Year 10 students have the opportunity to take part in a work experience placement for one week during the academic year provided that all paperwork is completed and returned to Ms Chorzelewski, 2 weeks prior to the placement. The dates of the 2023 work experience week will be published in September.
This is an exciting opportunity for students to learn about the world of work before leaving school as well as providing the opportunity to develop employability skills needed in the workplace.
Although work experience can be a great help when trying to decide on what sort of career you want, it is often useful in helping you know what you don't want to do!
If you are interested in a particular area, and it is difficult to find a placement in that particular sector, remember it is all about finding out about the world of work in general!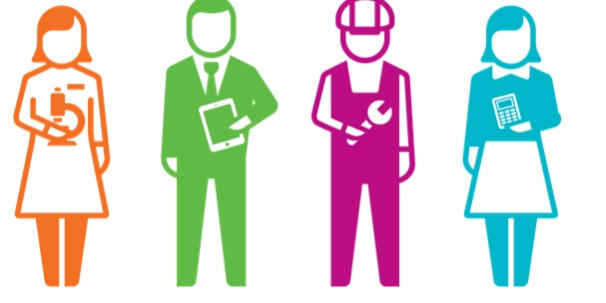 YEAR 10 future planning days
In the summer term, we offer our Year 10 students some future planning days as part of enrichment week aiming to provide students with the information, advice and guidance that they need for their next steps their GCSEs. These days work in partnership with employers, education and apprenticeship providers and will include:
Industry visits and workshops
information, advice and guidance on Apprenticeships
workshops and talks from a range of Colleges and Universities
Further Information and Guidance
There are a number of other useful websites available to help make decisions about educational and career pathways.
Thinking about an apprenticeship?
Find an apprenticeship - GOV.UK (www.gov.uk)
Thinking about University?
UCAS | At the heart of connecting people to higher education
Find and Compare the Best University & Degree Courses – The Uni Guide
What job could I do and how do I get there?
Careers advice - job profiles, information and resources | National Careers Service